NATURE'S TOOLS For Better Hair
What is the Organic Bar? – We discovered that utilizing ingredients in their natural state can offer a plethora of benefits to your hair and skin! Over the years, our staff has worked tirelessly to develop naturally-based hair care recipes using raw ingredients. Homemade and organic, these products give the benefits of beauty without the harsh aftermath of chemicals!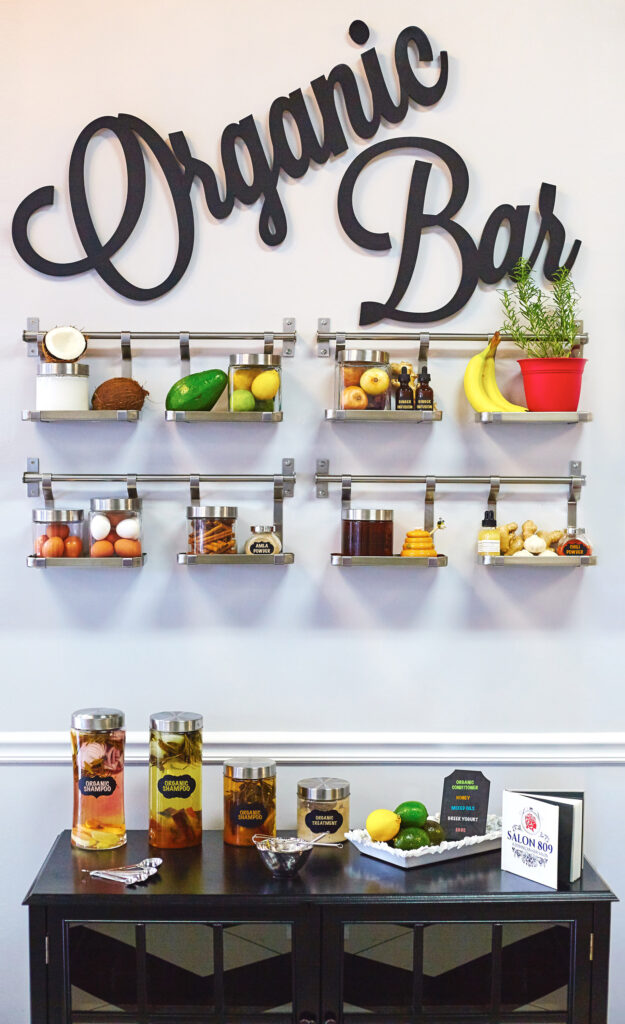 Ingredient benefits that can be found at the Organic Bar:
These oil injections are the perfect and most effective way to provide benefit your hair and scalp.
How does it work? You can choose from a menu of different oils or have your stylist choose for you based on your hair need, we then add the oil injections into your deep conditioner to give your hair that extra boost your hair needs.